You dream and create – we make your dreams and ideas come true. At Flyspot, we believe in sport, we support athletes and their development by organizing sports competitions and camps where they can train under the supervision of the best instructors from around the world.
Flyspot Cycle Competitions
start your sports adventure with Flyspot
Regardless of whether you are very advanced or just starting your adventure with sport flying in the tunnel, you will find something for you. You don't even have to have your own team, join Scrambla where you will meet flying enthusiasts like you. Do you already have your own team and want to start regularly? Choose the Flyspot Champions League and compete against the best …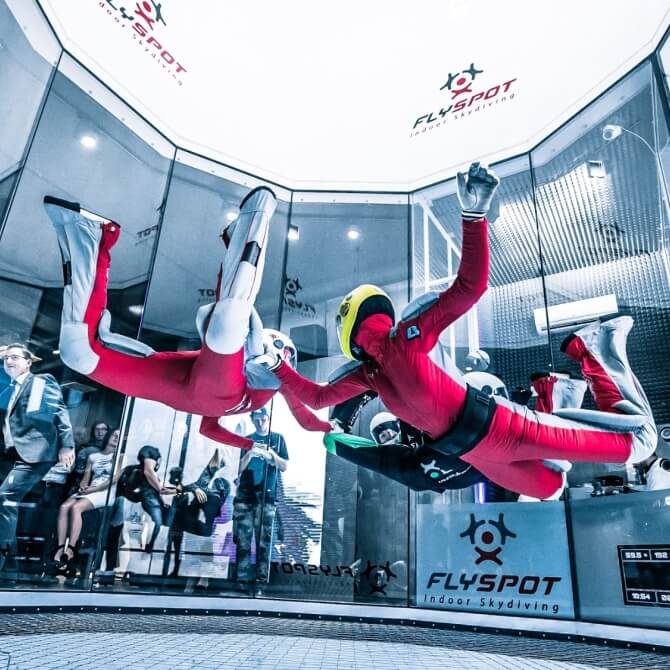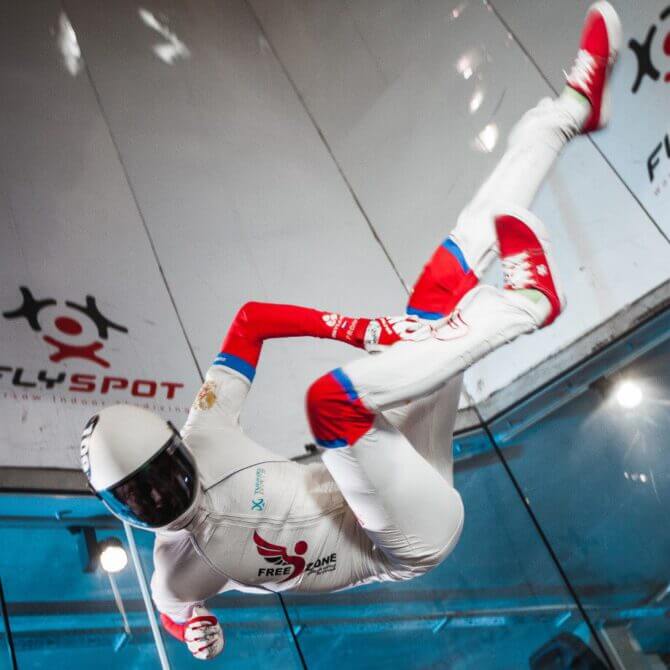 Flyspot Polish Open – Open Polish Indoor Skydiving Championship
World-class competition with athletes from all over the world. Join them, compete for the title of Polish Indoor Skydiving Champion.
Place of Progression
flyspot is a unique place
Flyspot is a place where professionals meet, learning more and more. Everyone here discovers that the limits of our possibilities can be freely moved, and the impossible does not exist. Discover the camps in Flyspot – discover a new level of flying!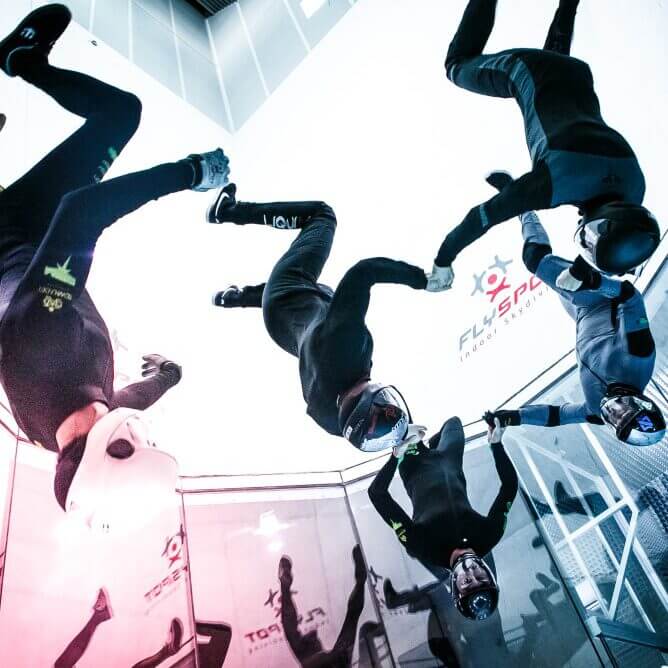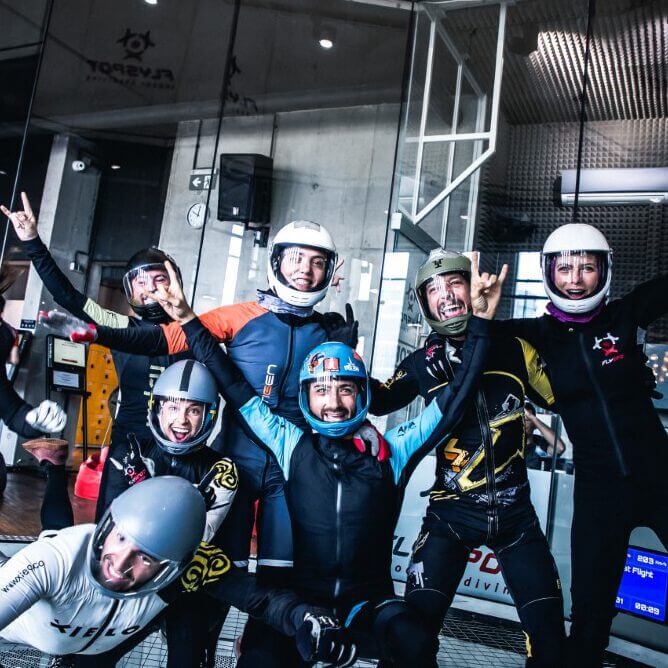 Great training with friends
The best instructors from around the world, the best tunnel, a great, comprehensive organization work like a magnet. Check our calendar, choose your instructor and see for yourself why Campy Flyspot is so special.