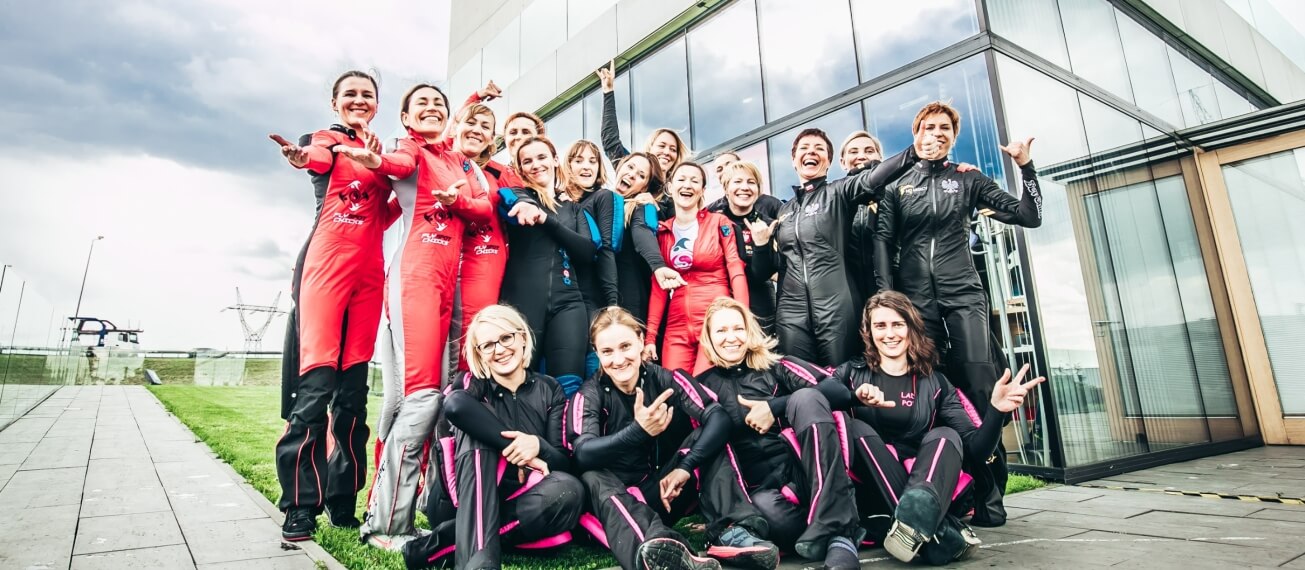 fall in love with flying
Dreams do not come true, dreams do come true! That is why the slogan "make it happen" is a summary of our brand philosophy. Dare to dream. Dare to express your dreams and then make them come true one by one. Flyspot is a place where positive emotions accumulate. And they attract positive people. Everyone who comes to fly here experiences unprecedented joy and learns firsthand that anything is possible. It doesn't matter if you come to us to fly for the first time or if you already fly regularly. In Flyspot, the impossible does not exist, because we are driven by the inexhaustible energy of our passion. See for yourself. Make it happen!
support for athletes
Indoor skydiving is a fairly young sport discipline, and the Warsaw Flyspot was the first wind tunnel in Poland. No wonder that we are extremely proud of our young athletes who, in a few years of training, have achieved a level that places them among the world's best. We Flyspot regularly trains incl. Maja Kuczyńska cooperating with Red Bull, vice-champion of the freestyle world. You can also meet Andrzej Sołtyk, one of the youngest competitors in the world, winner of as many as 22 medals in the highest categories in the toughest tunnel competitions in the world (including gold in the speed category) and his talented teammate from the Flyspot Vipers team, Max Martin – on a daily basis our instructor at Flyspot Katowice.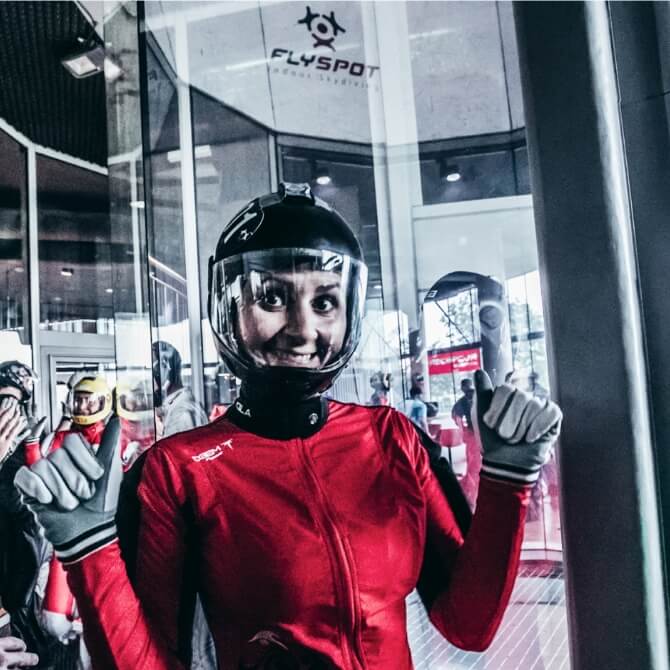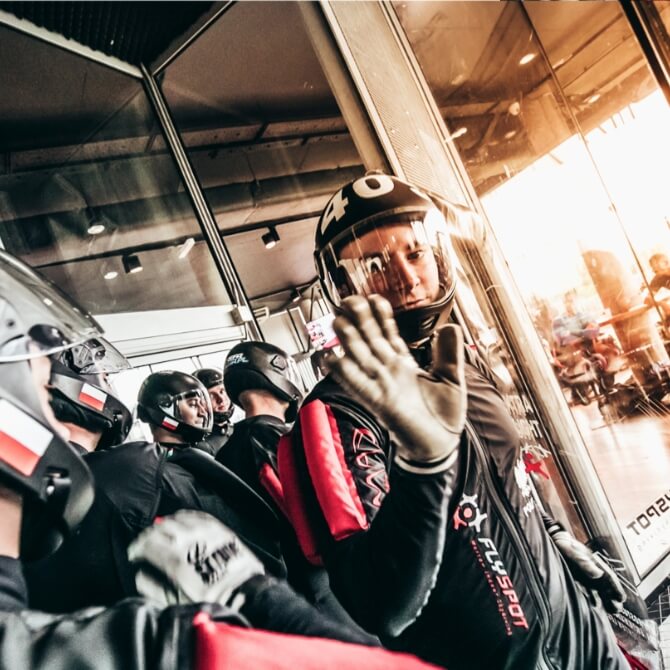 CSR activities
We are not a large corporation, but we love to help 🙂 We rarely brag about it, but from time to time we invite children from orphanages, community centers or simply those who would not have a chance to try to fly in their direction without our helping hand. If you know that there are people out there who need to break away from everyday problems and with our help their life can get a little better, just let us know about it.