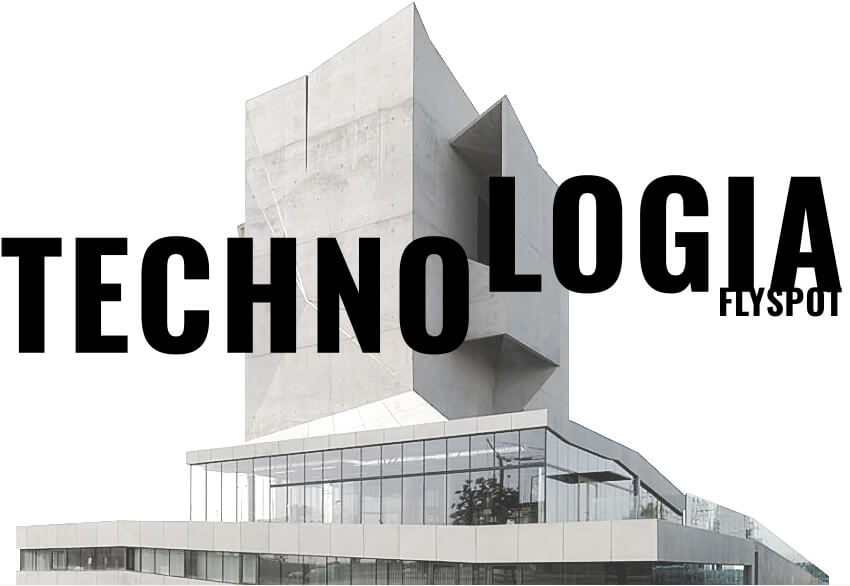 technology facts

The fastest wind tunnels in the world
We are able to accelerate the air to speeds of over 300 km / h, which makes Flyspots the fastest wind tunnels in the world.

Perfect air quality
The speed itself is not everything, the air in the Flyspot is perfectly smooth and even, without turbulence. This is why flying the Flyspot is so comfortable.

Concrete structure
It is the reinforced concrete from which the Flyspot tunnel buildings are made, which allows the use of maximum engine power in the tunnel. As a result, they also form perfectly laminar, vibration-free air flows.

Tunnel geometry
The tunnel geometry was developed by scientists working at the Astronautics Institute of the Technical University of Berlin.

powerful fans
Powerful fans equipped with carbon fiber blades are able to push the air volume of 3 Olympic swimming pools in 1 second.

glazed flight chamber
Made of 4 cm thick glass, it enables comfortable and unlimited admiration from the outside of the evolution inside the tunnel.
WIndtunels
We have built our tunnels using the best technology available in the world, developed by the industry leader – the German company Indoor Skydiving Germany GMBH. For many years, ISG GMBH has been developing, building and operating vertical wind tunnels for professionals and amateurs for sports and entertainment. The technology solutions used in Flyspot were developed at the Berlin University of Technology space center. The devices placed in the tunnel were provided by Howden and Siemens – the undisputed leaders in their industry.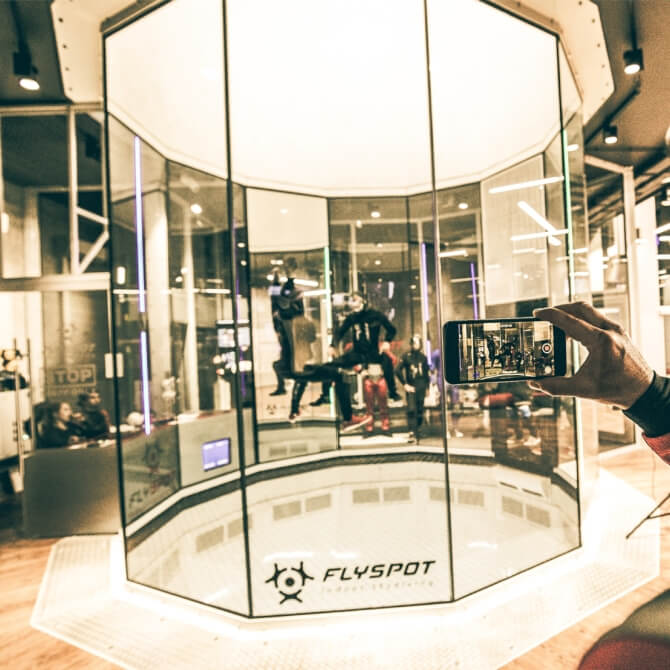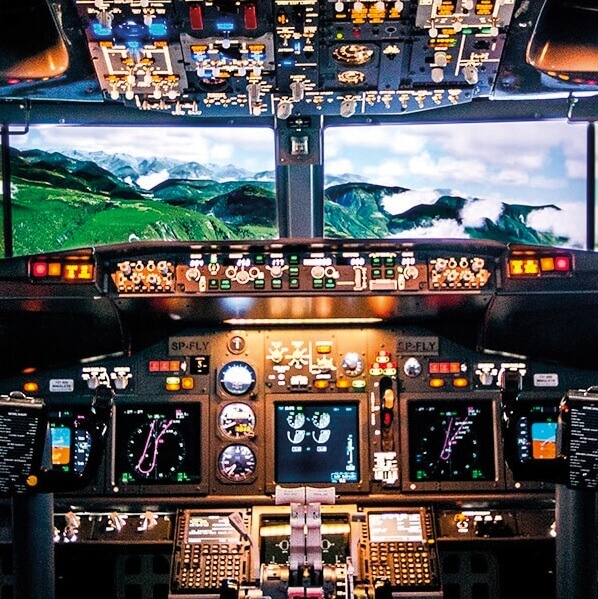 Boeing 737-800 Simulator
The only professional, full-size 737NG passenger plane simulator in Poland with 4K resolution, located in Flyspot Warsaw. Our cockpit is an exceptionally faithful replica of a real plane, where all controls, switches, displays and levers work exactly as in real life. The FLYSPOT 737 PROJECT gives you an extraordinary and one-of-a-kind opportunity to pilot an 80-ton jet plane!