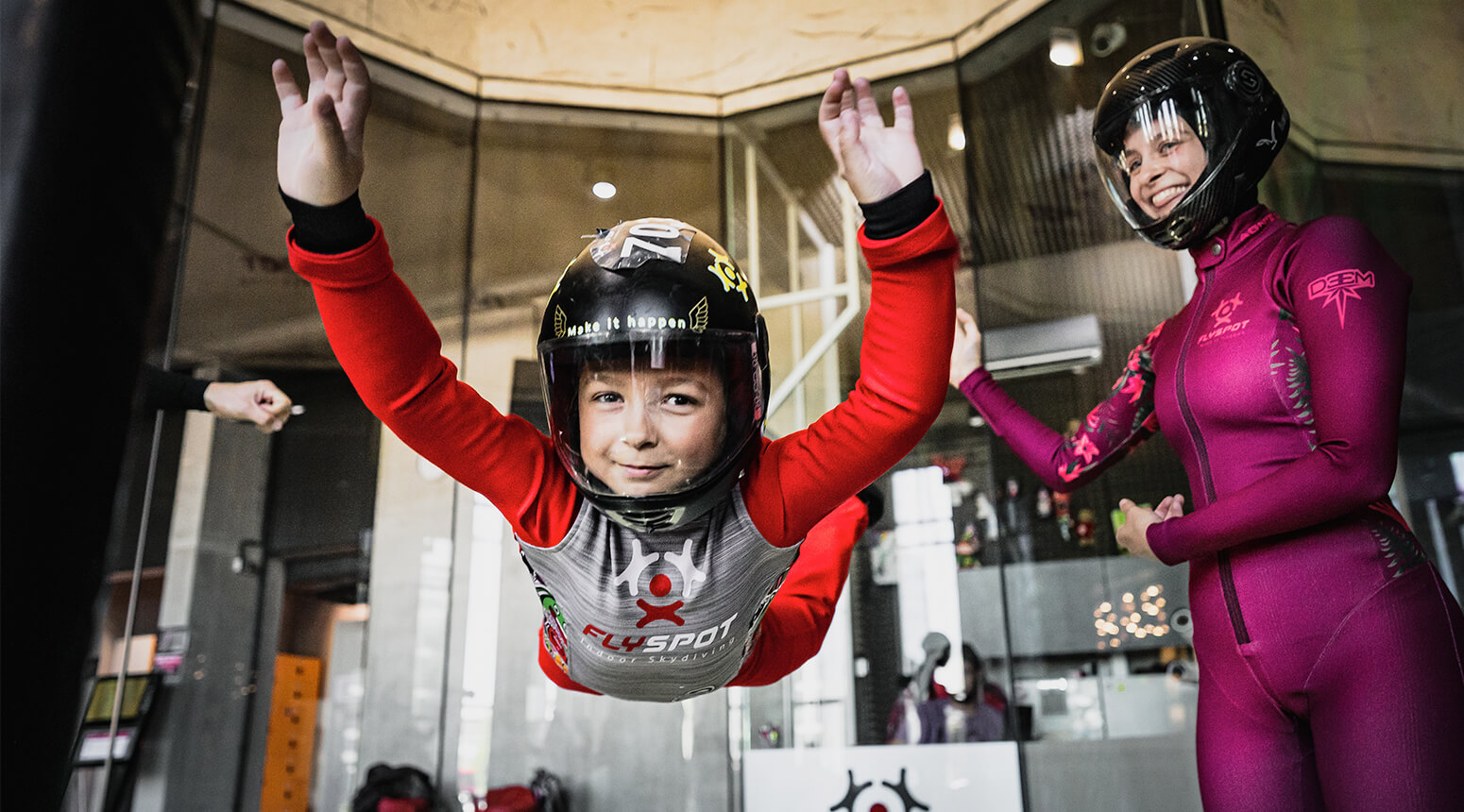 Children have always dreamed of flying
Dreams of flying very often appear in the minds of our children. After all, fairy-tale characters and superheroes fly, our dreams are mostly those of flying. Flyspot was created to make this dream come true! In Flyspot, our kids can fly. They can put on a Superman or fairy costume to enter the tunnel after a short training by an experienced instructor and make their dream come true! And if they fall in love with flying (which is very real), we invite you to special training for children – Flyspot Playground.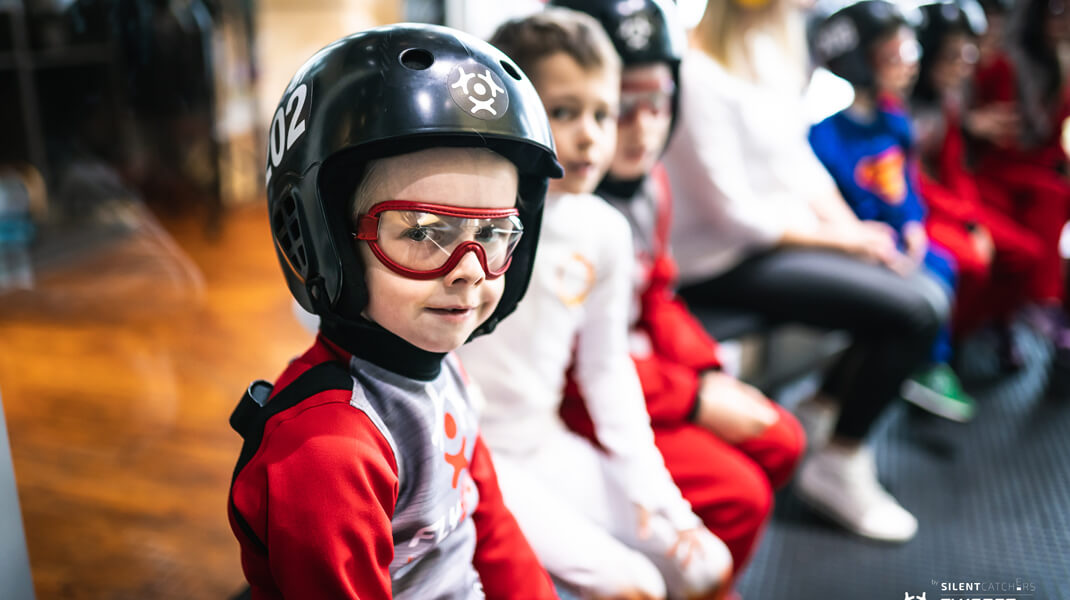 Why is it worth it?

FROM THE AGE OF THREE YEARS
We invite 3-year-old children to the tunnel. It is good for younger children to show up with us a little earlier than recommended for our slightly older guests 30 minutes before the flight.

100% SAFE
The facility is safe for both children and adults. While flying, the tunnel's power is limited to a very low level, completely safe for our little guest.

EXPERIENCED INSTRUCTORS
During their stay in the tunnel, children are constantly supervised by an instructor who watches over their safety and comfort

POSSIBILITY OF REGULAR TRAINING
Our instructors crew is a very well-trained and very experienced staff. You're safe with them.

special prices for children
Kids always fly cheaper in Flyspot. This applies to both single entries for beginners and regular training
Trainings for kids
Our trainings do not have a rigid framework or programs, because we approach each child individually. Our instructors will engage a 4-year-old toddler in flying in a different way, for whom flying will be fun all the time, and differently approach a 14-year-old training acrobatics. The goal will always be to progress as quickly as possible, but the most important thing for us is not to discourage your child and show him how much fun flying is!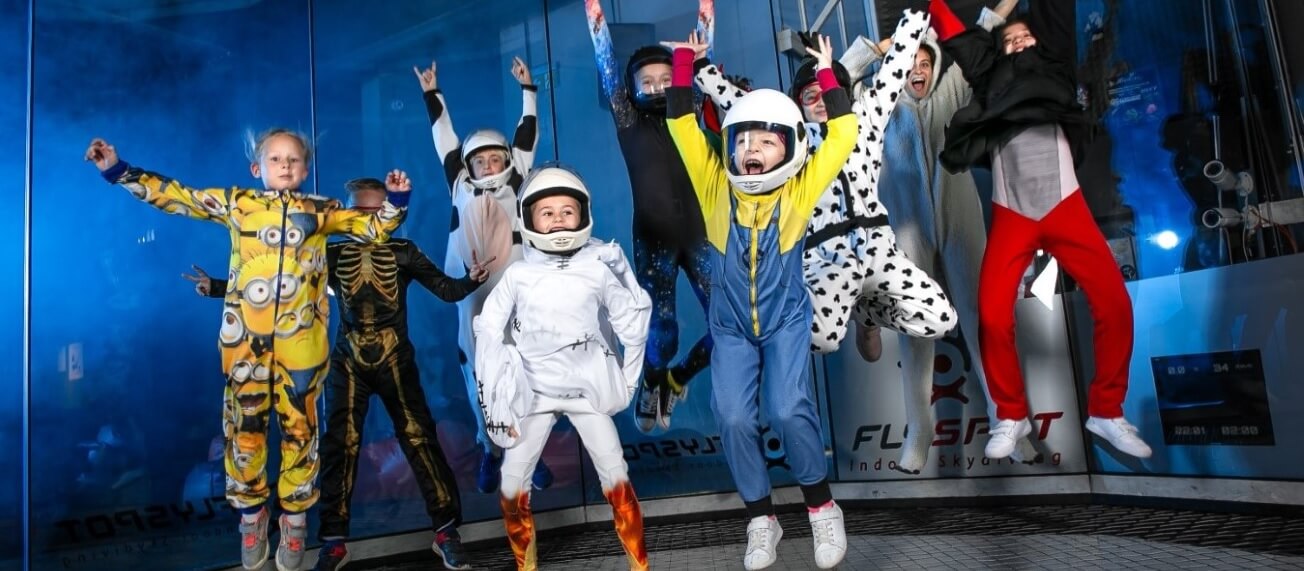 watch video