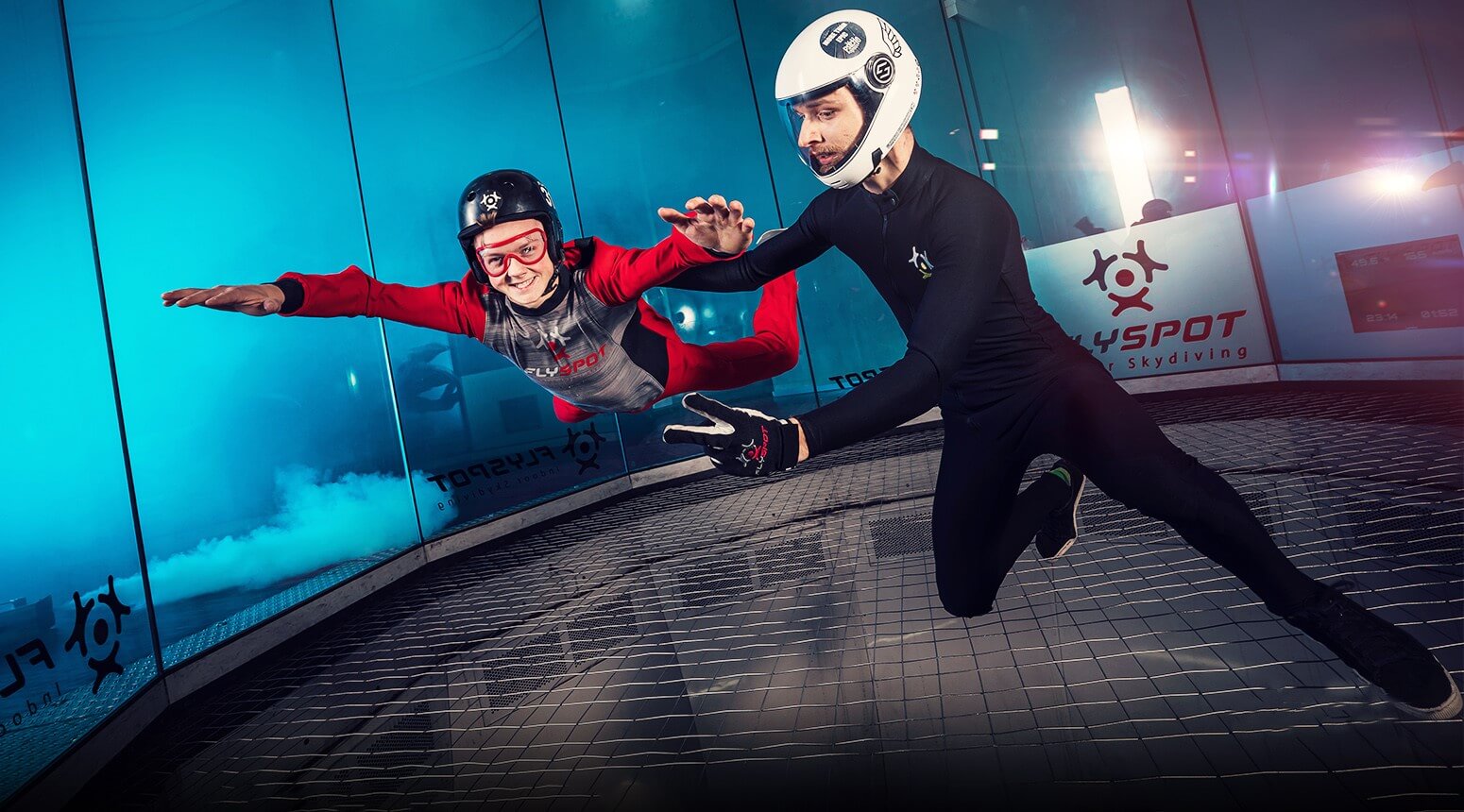 Make your dream of flying come true!
Do you want to start professional wind tunnel flying training? Or maybe you dream about a parachute course? If you want to learn: a stable figure during free fall, controlled rotation, up-down and forward-backward flight, our offer is for you! Under the supervision of our instructors, you can make your dreams come true even today!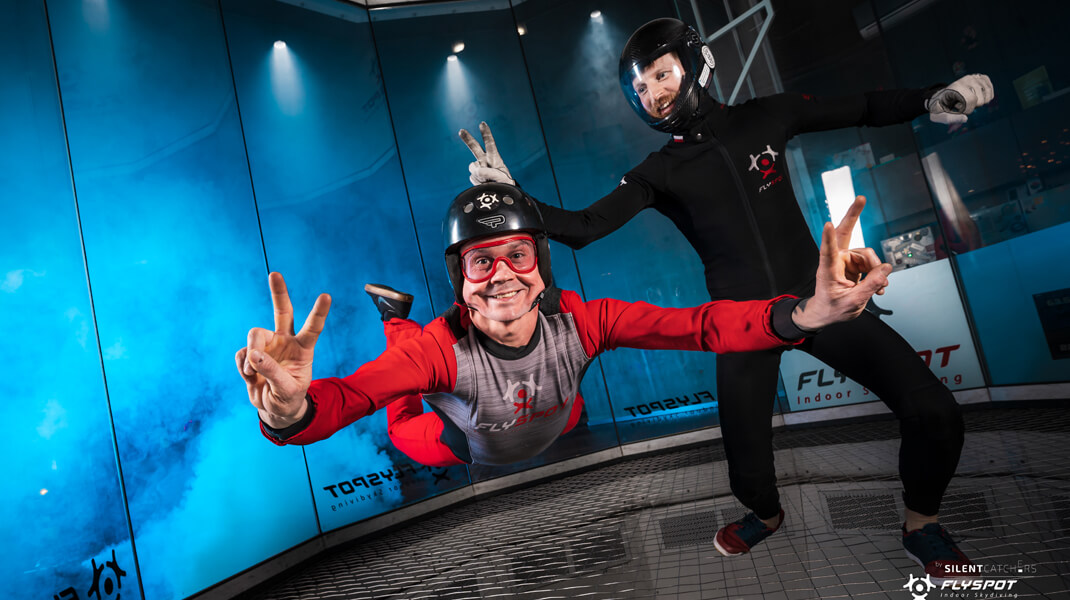 Why is it worth it?

as much as 4 parachute jumps
During one flight in the tunnel you will spend as much time in the air as during two traditional parachute jumps and you have at least two such flights. It's really a long time to fall in love with flying

Training signs
Before you enter the tunnel, you will learn the signs for communication in the air. The same ones that you will see in the air if you want to learn more 🙂

equipment
In the tunnel, we will rent you everything you need to fly: helmet, goggles, suit. The equipment is disinfected after each use.

World-class intructors
Our instructors are very well-trained and very experienced staff. You're safe with them.

training video
After the flight, you will receive a free video of your flying from us, which you can discuss with the instructor and use for training purposes.

First step to the AFF course
Professional training in the tunnel is the best method to do an AFF parachute course quickly and successfully. And the jumping season starts in spring!