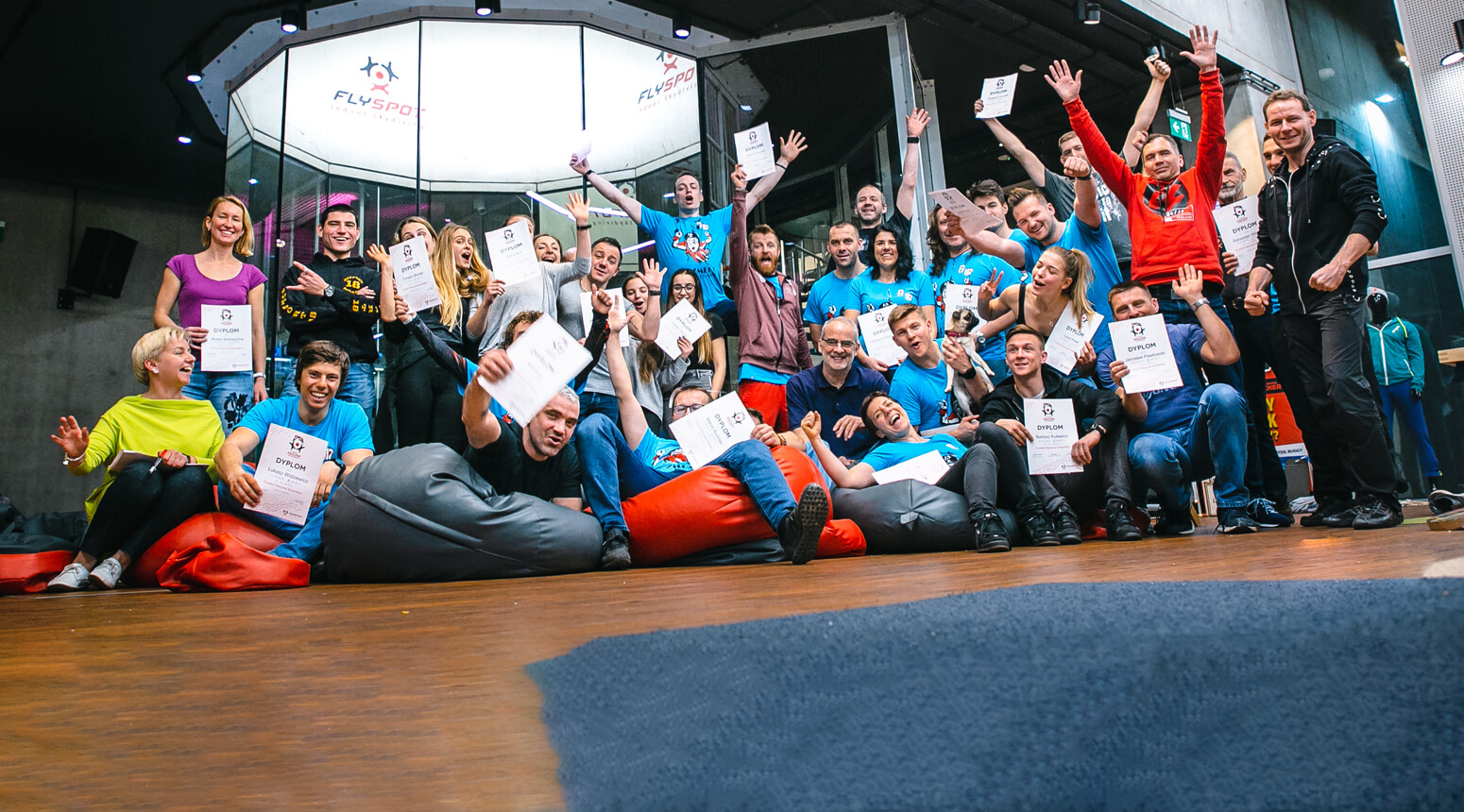 THE MOST POPULAR FLYSPOT COMPETITION
The well-known and loved by proflyers Flyspot Paulove Scramble is the largest Polish 2-way and 4-way FS competition and it is available to everyone. In 2020 the Scramble will take place both in Warsaw and Katowice. You are invited to compete in 2-way and 4-way categories. Minimal requirements: 1 hour in wind tunnel. You don't need to have your own team, as we'll be happy to put together one for you with members on the similar skill level as yours. You don't have to be experienced in 2-way or 4-way either, as it is all about the true spirit of sportsmanship.
What is it about?
There are 6 rounds in the Flyspot Paulove Scramble: 5 x 4-way and 1 round dedicated to less standard ways of competing. Each team will spend at least 10 minutes in the tunnel!
Each competition begins with a briefing at 6.45 for capitains and at 7.00 pm for the teams and we are ready to start flying at 8.00 pm.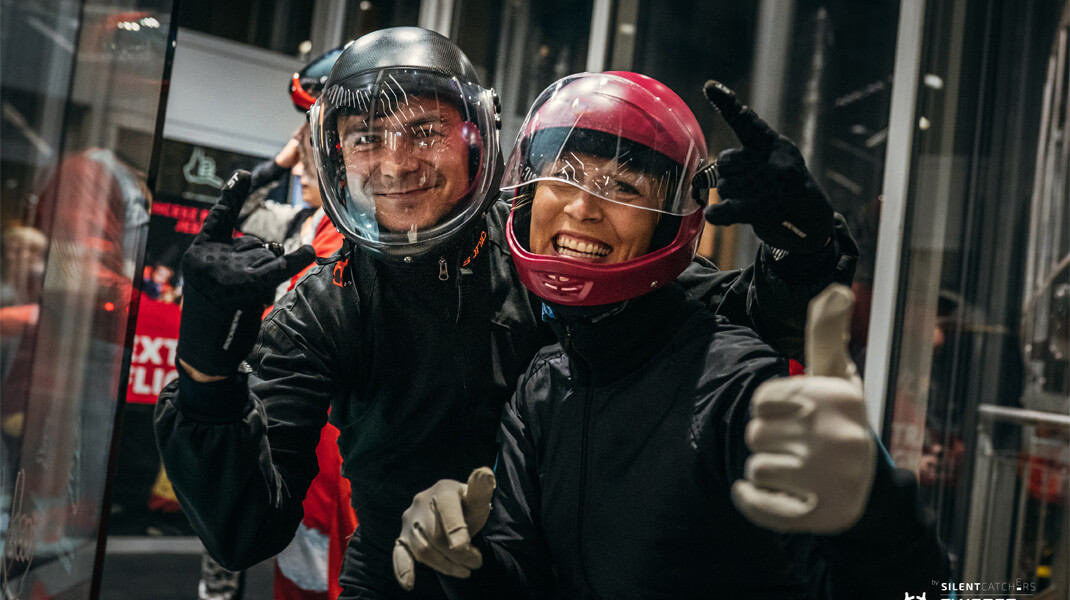 What is new in 2020?
• Round number 2 will be drawn from 16 randoms (three random figures from A to Q) during the briefing before start of the competition
• Rounds numer 3, 4 and 5 are planned by organizer and announced during the briefing. 4-way rounds will based on 16 random blocks (A-Q) and 6 blocks (1,2,6,7,9,21). 2-way will base on 16 blocks.
All figures acoording to FAI rules. 3D version is not allowed. For 4-way alternatives figures and mirror reflection are allowed (FAI rules don't consider point/OC/IC/tail position).

Important:
• In order to participate in the competition one has to be able to freely move in 2-way or 4-way FS! The knowledge of divepool is not necessary, however, it will surely ensure some leverage.
• You must either bring your own suit with grips or a regular suit loose enough so you would be able to be grabbed. In addition to the suit, you must have your own glasses, goggles or helmet lens providing an easy eye contact inside the tunnel. Competitors with suits without grips can start only in 2-way category.

1st place prize: 10 minutes in the tunnel (night time, valid for 6 months)

Prize for persistents: fly in at least 6 editions a year and get 10 min tunnel time for free! (night time, valid for 6 months).
Price: only 199 PLN / €46 per person
In price: 10 min of flying, T-shirt, meal
Places are limited. First come, first served! Come and join us!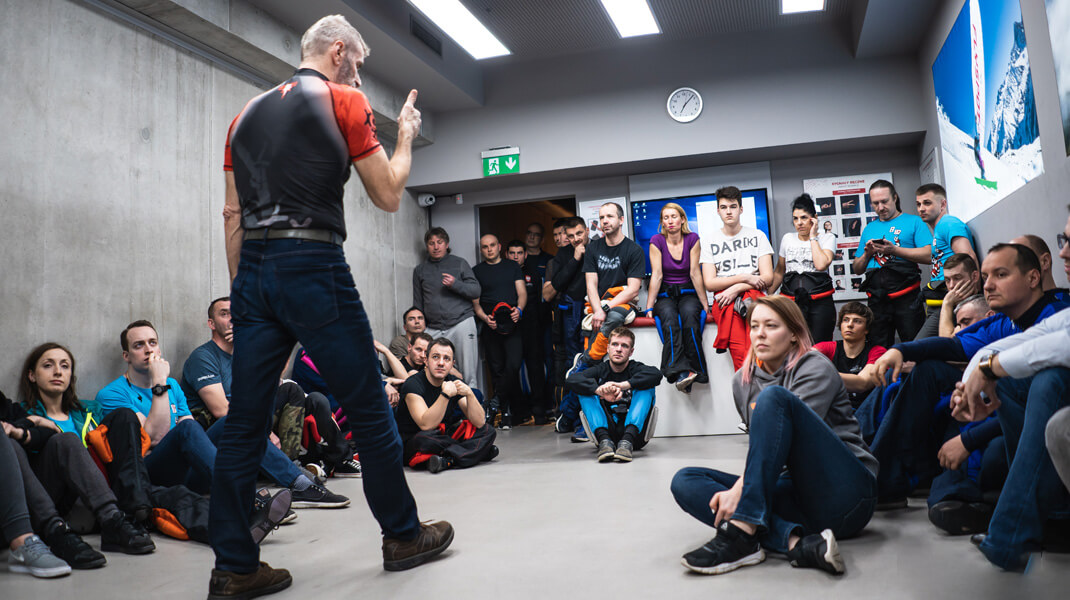 Competition dates:
• October, the 16th – Flyspot Warsaw
• November, the 6th – Flyspot Katowice
• December, the 11th – Flyspot Warsaw
All dates canceled due to Covid-19 restrictions 🙁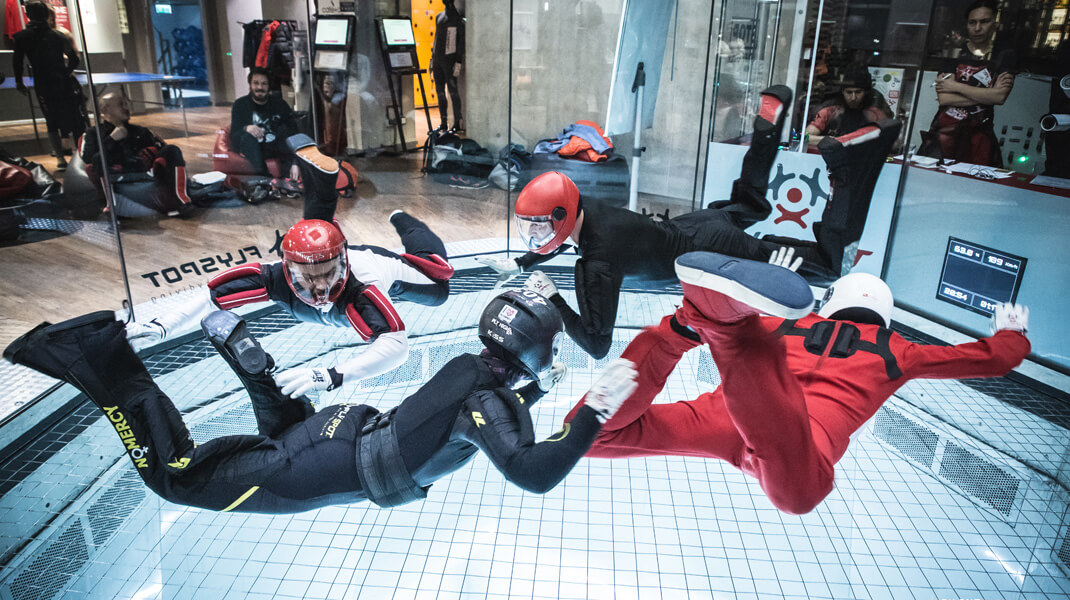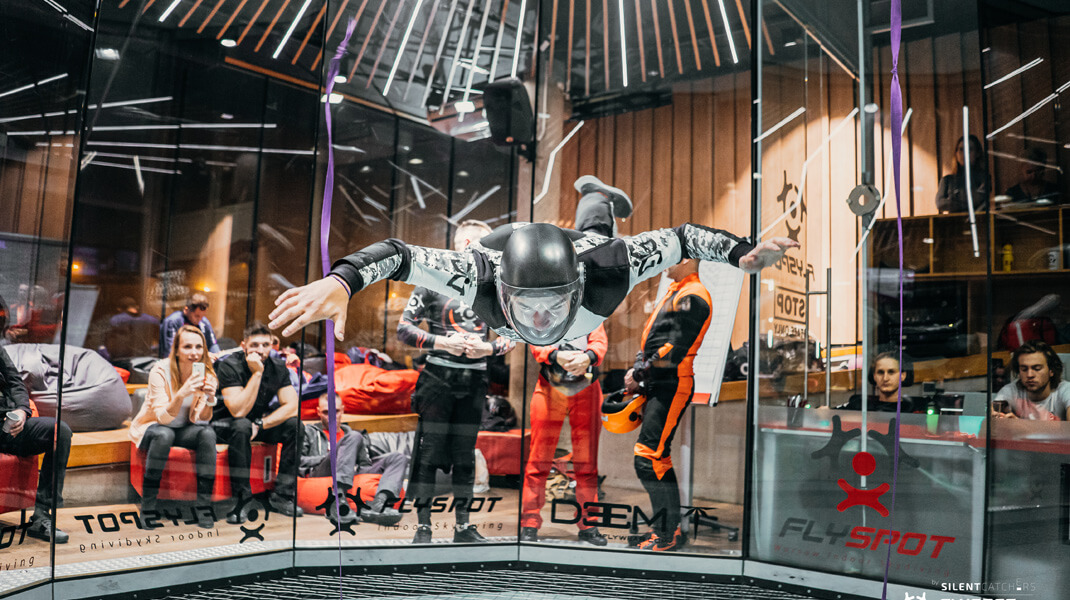 Sign up to the Paulove Scramble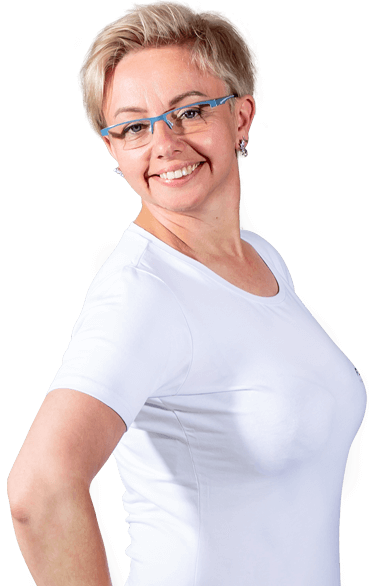 Agnieszka Olczyk
director and organizer
To register to the competition please use the contact form.
Fill in the contact form