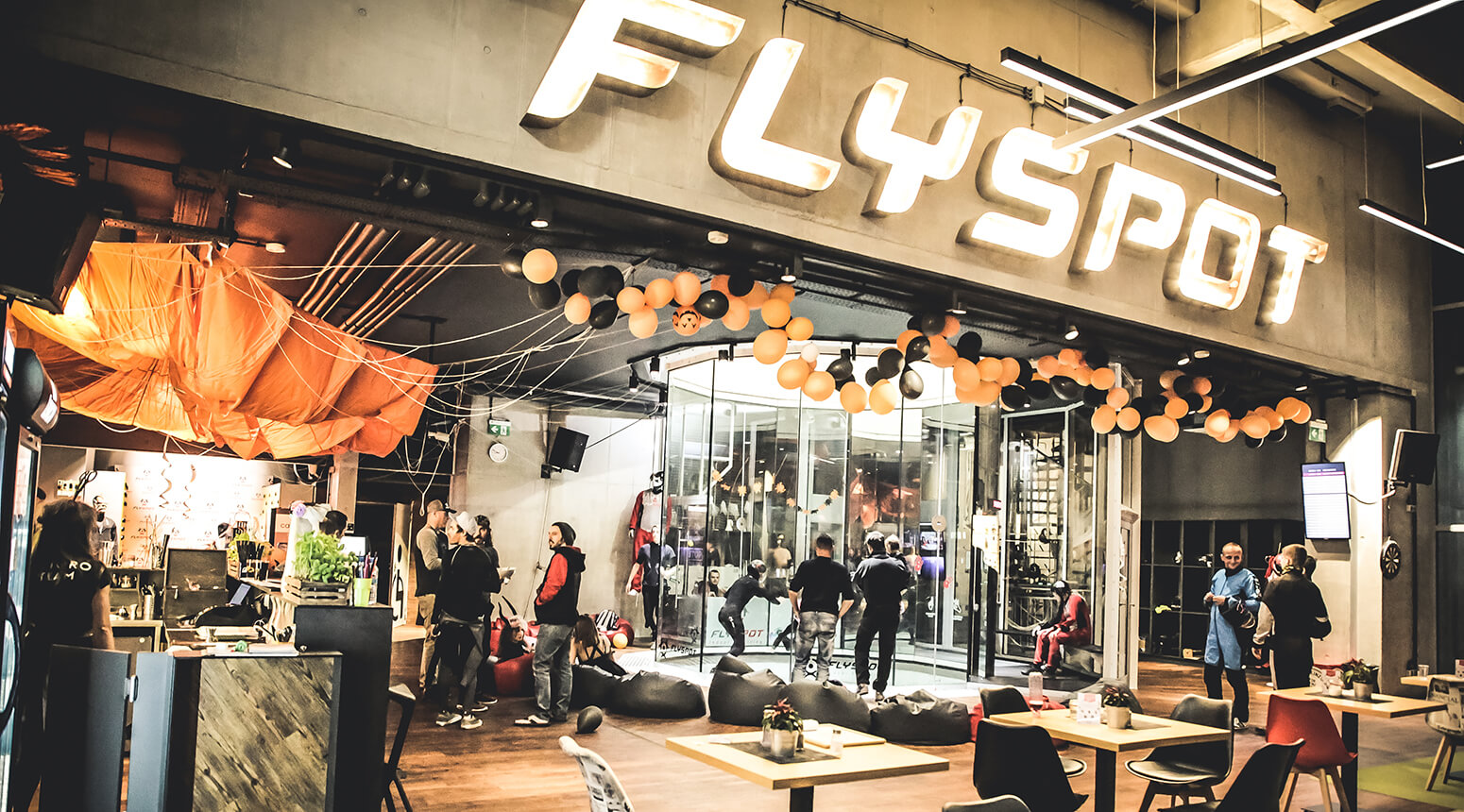 THE BEST GROUP OFFERS
Looking for an unforgettable event?? We can make it happen!
Flyspot is a great idea for going out with friends, corporate event, family meeting, stag and hen parties and other special events. Make your dream of flying come true together! Our bar will provide delicious food, drinks, drinks and alcohol.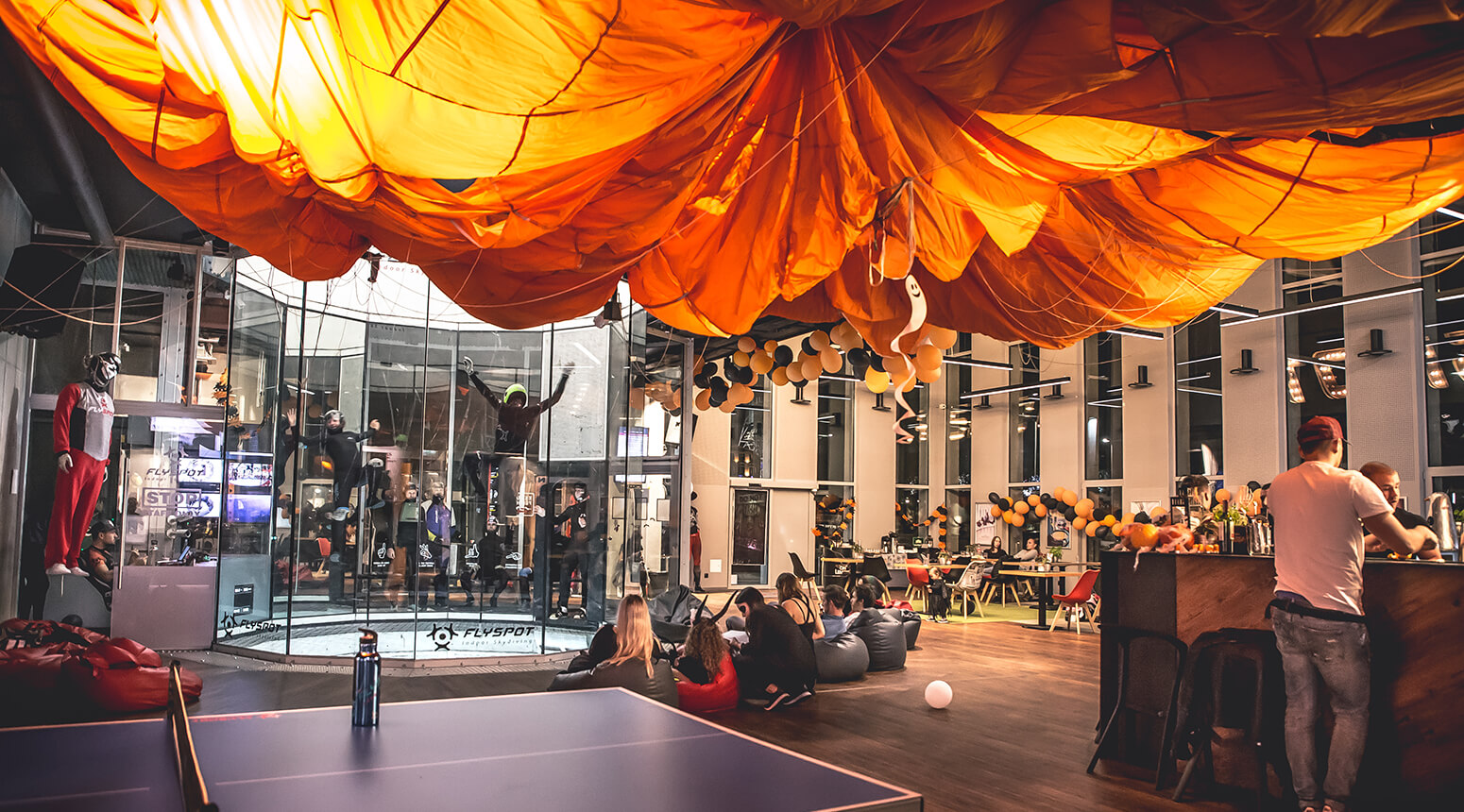 a perfect place for a company event or a birthday party
check gallery
additionally we provide

catering
You can use the offer of restaurants located in our tunnels or order catering from any company. We will be happy to help you with this.

conference rooms
Do you want to organize a business meeting? Take advantage of our conference rooms.

parking
At each of our tunnels you will find a very large, free and comfortable parking lot.

souvenir
Each person who flew in the tunnel will receive a free movie of their flight and a certificate.

Photo session
Do you need professional photos from tunnel flights? Only photographers experienced in this matter can do them. We will help you reach them 🙂

Event supervisor
Each group that comes to us to fly is looked after by our event coordinator and other employees.
unforgettable experiences
You dream and create – we make your dreams come true
and ideas. Flyspot is the best choice for an extraordinary event.
We have created a place that combines professionalism with fun in style. Fulfilling your dreams of flying, sports competition, extreme emotions and dozens of smiles will make your event remain forever
in the memory of your guests.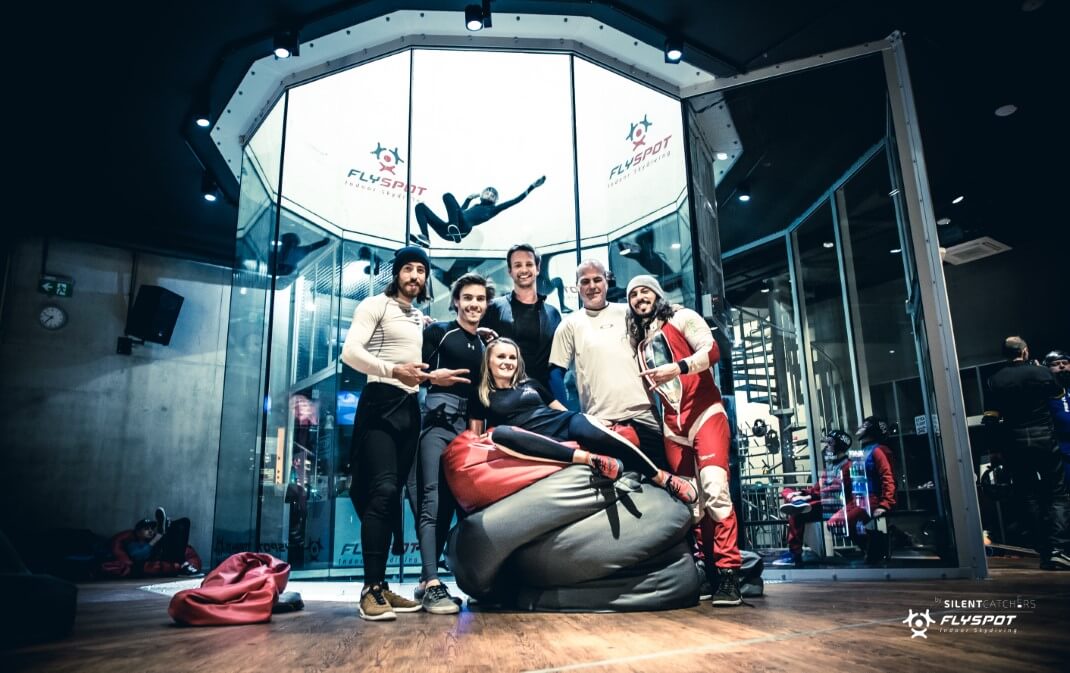 Let's organize your event together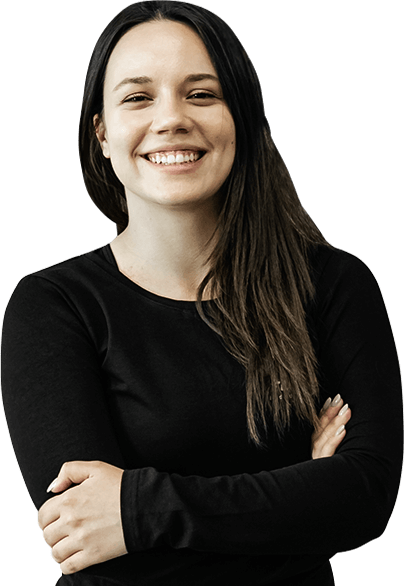 Karena Szczygieł
event coordinator
You can also use the contact form on
tthe bottom. Based on the information sent, we will prepare
the right offer for you and we will contact you by phone.
Fill in the form