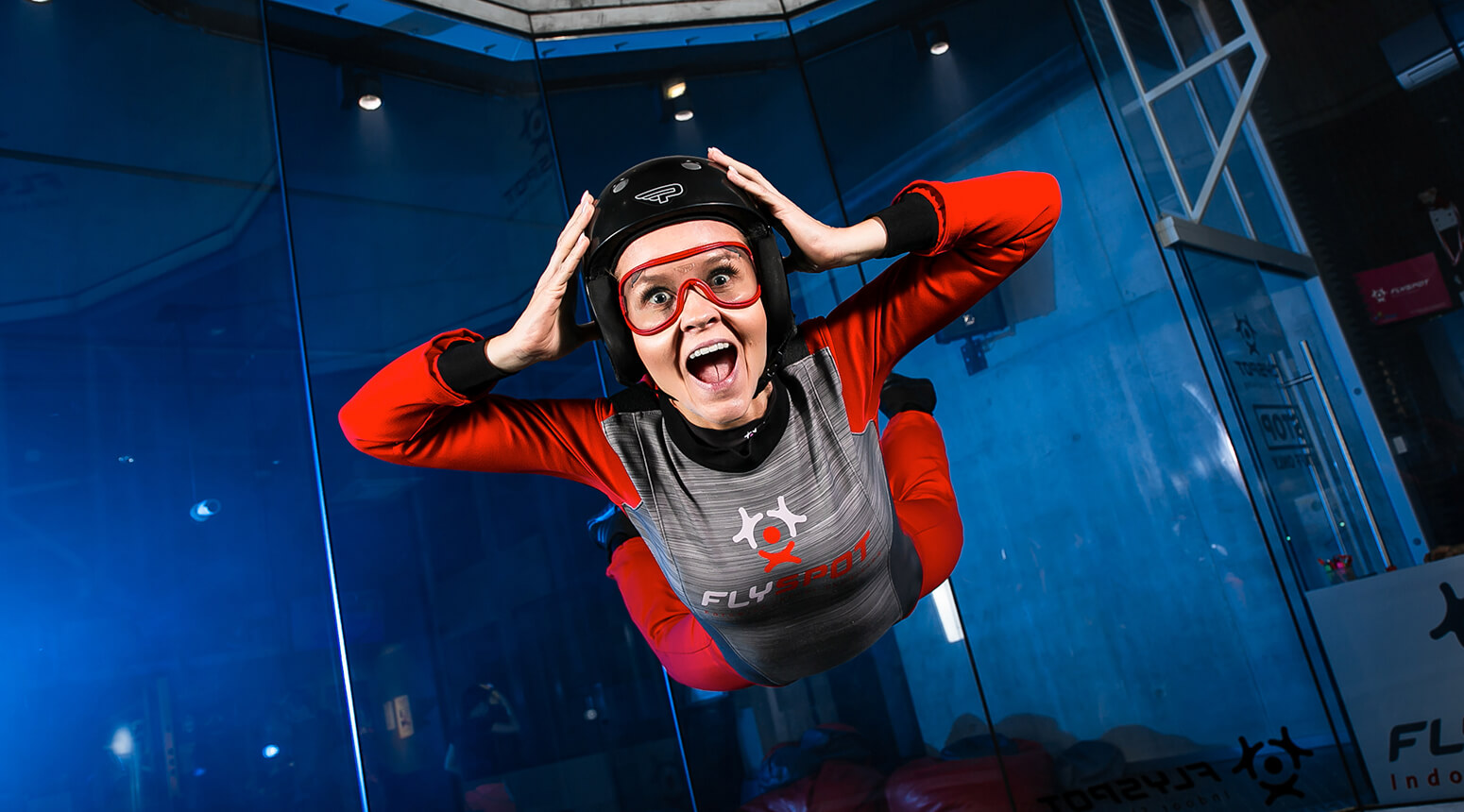 Make your dream of flying come true!
It's never too late to start flying! Did you get a flight as a gift or are you thinking of buying it for someone else? Don't think any more, it's really hard to get a better gift. Take the first step. Who knows, maybe you are just discovering your greatest passion in life…?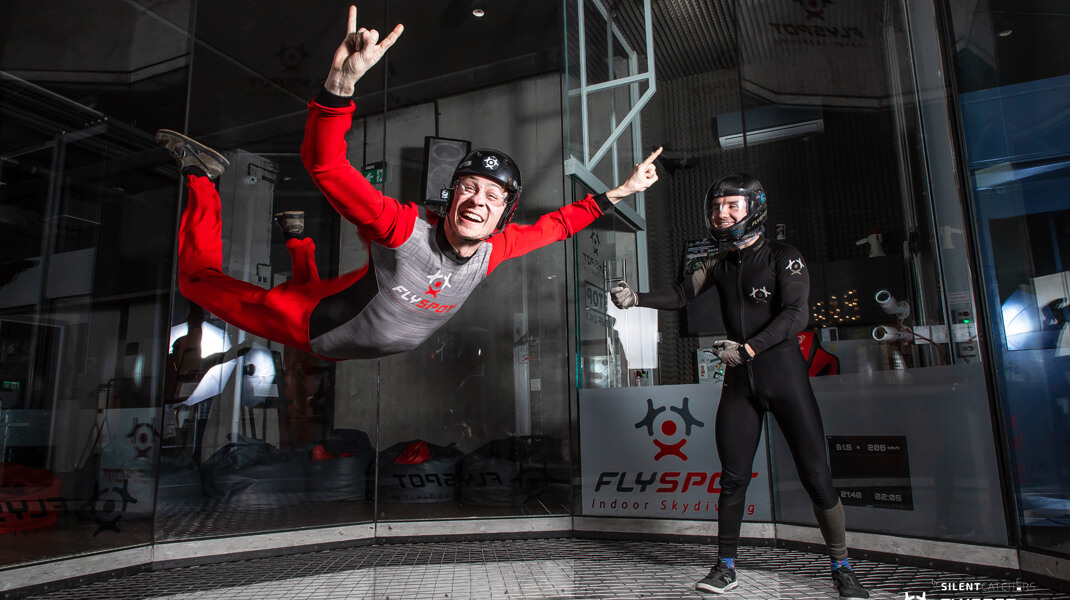 Why is it worth it?

as much as 4 parachute jumps
During one flight in the tunnel you will spend as much time in the air as during two traditional parachute jumps and you have at least two such flights. It's really a long time to fall in love with flying

chill out zone
Wait for your flight in the comfortable flight lounge. We encourage you to use the restaurant in the tunnel!

equipment
In the tunnel, we will rent you everything you need to fly: helmet, goggles, suit. The equipment is disinfected after each use.

World-class intructors
Our instructors are very well-trained and very experienced staff. You're safe with them.

parking
For your convenience, we provide free, comfortable parking at each of our tunnels.

souvenir
After the flight, you will receive an edited video of your flying and a souvenir and a certificate for free
for each participant.